OFF-SITE FUNDRAISING EVENT!
cATSIP sUNDAY @ sT. jULIAN!
It's CatSIP Sunday at St. Julian's Winery in Dundee! On July 17 from 7:30pm – 9:30 pm 15% of proceeds raised will benefit the local non-profit Friends of Companion Animals – Monroe County's only all-cat rescue. Enjoy some complimentary cheeses with samples of their favorite, best-selling wines. There will be long pours of their award-winning wines for purchase, raffles for prize baskets and an exclusive 'kitty cocktail' menu that's feline inspired!
Location: sT. jULIAN
700 fREEDOM cT. , dUNDEE, mi 48131
tIME: 7:30 PM – 9:30 PM
DATE: sUNDAY, July 17, 2022
15% OF ALL PROCEEDS DURING THOSE TWO HOURS GOES TO F.O.C.A. !
SOS! Save Our Shelter ROOF!
FOCA Needs a Flat Roof
We renovated our floors and our enclosures thanks to the support of so many great FOCA friends but now it's time to take care of the top. With the winter season we've discovered the pitched area of our roof has about 5 years of life. Our flat roof however is DOA and leaking because of serious cracked areas. It really needs a complete tear off and restructure and then replacement of damaged ceiling tiles. The good news is once it's done we're set for the next decade, probably two decades. The bad news is the first quote we got is $30000 so we're trying to fund-raise to keep the kitties dry. Any help you can provide is appreciated.
wed – Sat 9 am to 5 pm
2532 N. Dixie Hwy. Monroe, MI 48162
SOS! Save Our Shelter
FOCA Bottle Drive
We recently got a loan to buy our shelter but we need your help to do it. Bring your bottles and cans to us at the shelter and we'll put the money toward helping our rescue and perhaps even have a home of our own!
Drop Off TIME:
Sun – Tues 9 am to 11 am or
Wed – Sat 9 am to 5 PM
Location: FOCA Shelter
2532 N. Dixie Hwy. Monroe, MI 48162
OUTDOOR CAT SHELTER TIPS
As you can imagine we get lots of requests to take in cats who have been outdoors once the weather turns cold. Unfortunately like many shelters we are often full or we don't take feral cats. If you'd like to help, and you're not sure what you can do, build some shelters that don't cost a fortune.
Here's a great link for building a cat shelter https://www.youtube.com/watch?v=wSwLZTp9mf8 You need it off the ground because of snow fall and you want to use just straw and not hay or blankets (wet cats get stuck on hay and fabric which damages their skin, which can be deadly). But watch the video since he offers some pretty good tips. If that seems like too much work this one offers some nice tips for a plastic shelters if you don't want to build with wood – https://www.youtube.com/watch?v=e9YYQIHx_14
Located here is a quick graphic from a great organization, Alley Cat Allies, on how to build an outdoor enclosure. Best of all it only takes 12 quick steps. But we suggest that you also watch the links above to get a better idea of why you're building the shelter and other tips that can help you (and the cats you want to save this winter).
Attention Please
Shelter and Resale shop Are open to the public
(no appointment needed):
Wed. – Sat. noon to 5 pm
masks required for un-vaccinated visitors @ both locations
Donations will still be taken During the following times:
Sun – Tues from 9 am to 11 am and wed – Sat from 9 am to 5 PM
Story of the year 2022:
Rummage Sale for Spay neuter clinic
Friends of Companion Animals, Monroe County's only all cat rescue and adoption center, which rescued 33 cats at a single location in downtown Monroe in winter 2021, has a new venture – plans for a low cost feral spay/neuter clinic. The all-volunteer, nonprofit rescue established in 2011 is seeking donations to help fund the project, which would make it the only low-cost spay neuter clinic between Toledo and Downriver Detroit. They will kick off the endeavor by hosting an Indoor Rummage Sale fundraiser starting March 9th in their events building next to the shelter. [ READ MORE]
Find the Purrrr-fect Best Friend
Check out our list of adoptable cats and kittens from Petfinder and Adopt-a-Pet today!
Friends of Companion Animals Changes Lives
Bringing Felines and Humans Together
Our vision is to have a county free of homeless, unwanted companion animals, to have all free-roaming cats spayed or neutered and under the care of reliable caregivers to achieve this vision. We seek to stop the overpopulation of felines through spaying and neutering and to match adoptable cats with the appropriate 'furever' homes.
As an all-volunteer organization we're always looking for people who can donated their time, supplies, money or ideas for creating a better world for homeless cats and kittens.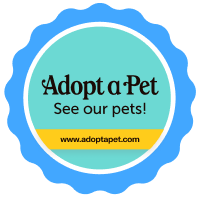 Beyond a Cat Adoption Center
Along with our cat adoption center, we have a trap-neuter-release program for cat colonies where there is someone to feed, water and provide shelter for feral cats.
Founded by Penny Bly, Friends of Companion Animals is a 501c3 nonprofit that's focused on the spay/neuter of feline companion animals to control pet populations. Since 2011 our mission has been to promote spay and neuter of all companion animals and to help find suitable forever homes. Today, however, we have narrowed our efforts to focus on cats and kittens in our program to aid felines of Monroe County, Michigan.
volunteer
It's not glamorous, but if you've got a few hours on certain days there are always cats that need cleaning and general care…and cuddles too.
Fund Raising & Money Donations
We don't receive money from any state, county or city departments so our survival depends on ideas and events that garner funds for pet care.
Supplies
Private individuals and companies in the community are welcome to bring us physical goods too because any help is appreciated.
You can make a difference in an animals life by being a volunteer – feel good by doing something good!
Want to Help? We Always Need…
Tidy Cat Clumping Litter
Purina Natural Cat and/or Kitten Food
Canned Cat Food
PetSmart or Monroe Feed Gift Cards
Gasoline Gift Cards
Hand Sanitizer
Bleach and Dish Soap
Paper Towels
We open our doors to the public
Wednesday to Saturday Noon to 5 PM
2532 N. Dixie Hwy., Monroe, MI 48162
So if you're interested in adopting a cat or kitten… or if you'd just like to spend some time playing with some feline companions in our playroom, feel free to stop into Friends of Companion Animals and see who's available! Our kitties will love the companionship and you'll have a great time too.
Stay connected and find out about our upcoming events or social engagements like dinners, auctions, etc.
Newsletter Sign-Up
Facebook Feed
Friends of Companion Animals Feline Rescue & Adoption Center is a 501c3 nonprofit animal welfare organization that has been preventing unwanted litters from growing up on the streets or entering the already overcrowded animal shelters in Monroe County since 2011. Friends of Companion Animals encourages the spaying/neutering of companion animals and conducts trap-neuter-release in public places where free roaming cats are prevalent. In one year we prevented an estimated 1,200 potential puppies and 17,420 potential kittens from being born as homeless pets, and we have socialized and rehomed numerous kittens. We are a dedicated group of volunteers that believe together we all can make a difference for the companion animals of Monroe County!
In