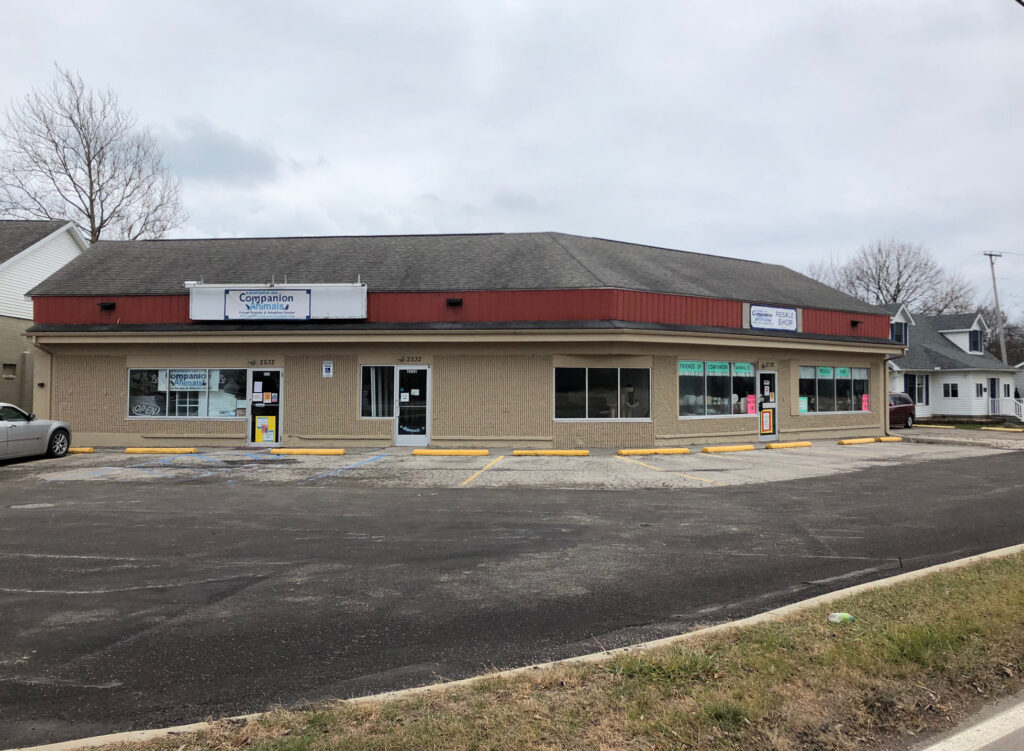 Our shelter is located at the intersection of N. Dixie Hwy and Grand Blvd. If you have trouble finding us, please contact us for more information and hours.
Hours
Wednesday – Saturday NOON – 5PM. Closed Sunday-Tuesday.
Network for Good
https://friendsofcompanionanimals.networkforgood.com/
Email
friendsofcompanionanimals2013@gmail.com
Phone
734-224-0700
Address
2532 N. Dixie Hwy, Monroe, MI 48162
Get in Touch
We are here to answer any questions you may have. Reach out to us and we'll respond as soon as we can.