Adopt Cats & Kittens in Monroe
Adopt cats and kittens locally in Monroe, MI from FoCA. Below is a list of all our adoptable cats and kittens seeking loving homes.
Cat and Kitten adoptions in MOnroe, MI
Cats make wonderful companion animals for all ages. On this page you'll find an assortment of cats we have at our center or in our foster homes. As you can see, there's a little something for everyone at FoCA. If you'd like to adopt cats and kittens you find on this page, head over to our forms section and fill out your application. Finding the right human for the right feline is important to us for everyone's sake. So check out our selections, fill out your application for your chance to bring home your next family member from FoCA.
Adoption Fees are as follows:
Kittens (under one year): $110.00
Cats (one year or older): $75.00
Check out our adoptables below or stop into our center Thursday through Saturday Noon- 5 PM to find your purrrrrfect match. Wednesdays are available for pre-approved adopters by appointment only.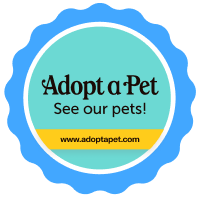 Interested in making any of these cuties you're new BFF? Contact us here or via:
Some of the felines we offer are below. Check the links above to see everyone!